Resistance bands have become increasingly popular in the fitness industry due to their versatility and convenience. They are lightweight, portable, and can be used for a wide variety of exercises, including squatting. In this blog, we will discuss how mini resistance bands can help improve your squat strength and some exercises you can do with bands to activate your muscles before squatting. What are mini resistance bands? Mini resistance bands are small, circular bands that are typically made of latex or rubber. They are available in various resistance levels, making them ideal for both beginners and advanced fitness enthusiasts. These...
---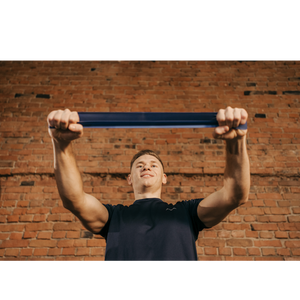 Resistance bands are a great tool for improving shoulder health and stability. They can help strengthen the muscles around your shoulder joint, improve your range of motion, and reduce your risk of injury. In this blog post, we'll discuss five resistance band exercises that you can do to improve your shoulder health and stability. External Rotation The external rotation exercise targets the rotator cuff muscles, which are responsible for stabilizing the shoulder joint. This exercise can help prevent shoulder injuries and improve your overall shoulder function. To perform the external rotation exercise: Place a mini resistance band around your wrists....
---
Resistance bands are a versatile and affordable piece of fitness equipment that can be used for a wide range of exercises. Incorporating resistance bands into your workout routine can help you achieve a range of fitness goals, including building muscle, improving flexibility, and preventing injuries. In this blog post, we'll take a closer look at some of the key benefits of using resistance bands in your workouts. Versatility Resistance bands can be used for a variety of exercises, including upper body, lower body, and core exercises. They can be used to target specific muscle groups or used in full-body workouts....
---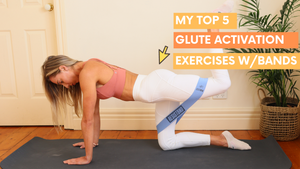 Glute activation plays an extremely important role in the stabilisation of your pelvis and your spine.

As a consequence, when performing compound exercises such as Squats, Deadlifts, Bench Press, Overhead press, Bent Over Rows (to mention a few) you must ensure you activate your glutes accordingly as part of your warm-up routine. 

Doing this will translate in an improved performance, increase in strength and will substantially decrease the risk of spinal injury...
---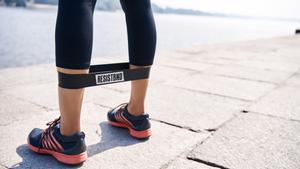 WHAT ARE RESISTANCE BANDS? Resistance bands strengthen and build muscles for aesthetic purposes, sporting performance, and physical therapy.
DIFFERENT TYPES OF RESISTANCE BANDS: Mini Loop Bands (Booty Bands) Power Bands, Rehabilitation Bands, Tube Bands

ADVANTAGES OF USING RESISTANCE BANDS: Less chance of injury, greater muscle activation, Core activation and stabilisation, improved athletic performance and more..